Enriching the lives of horses and humans through Relationship-Based Horsemanship, Education, Communication, and Community.

We are a collaborative community uniting people
for the good of horses.
We Are Merging Soon And Will Become The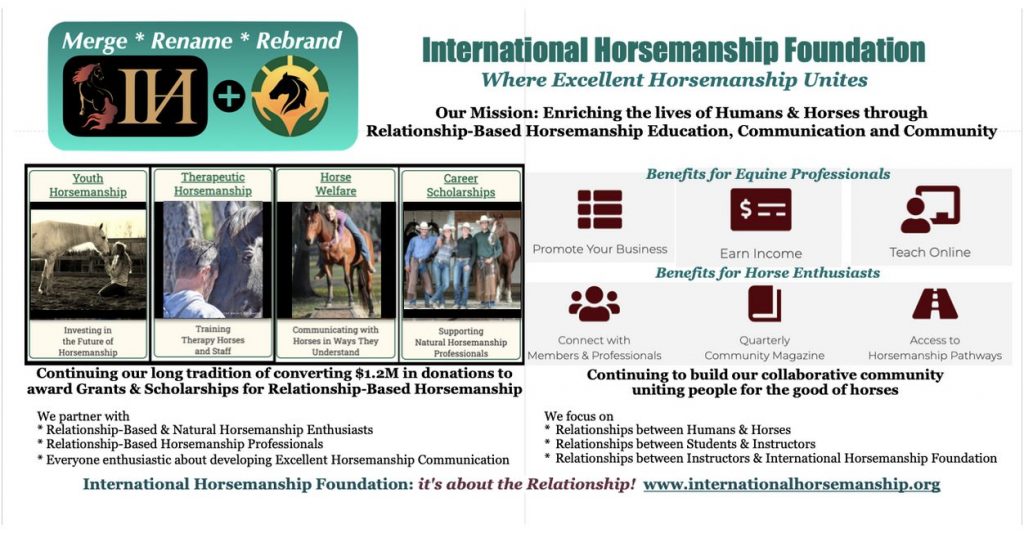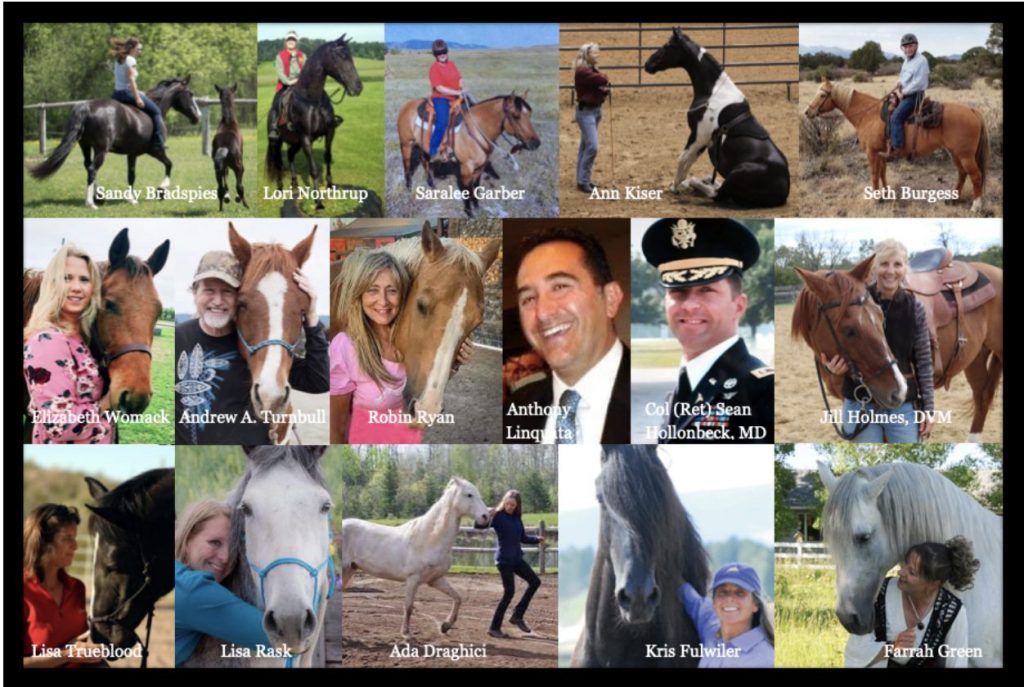 Horsemanship Professionals
Whether you have experience as a professional or you would like to have a clear path to becoming a professional, the IHA has a place for you.
Locate Horsemanship Professionals!
Whether you want to meet in person or virtually with an instructor, trainer, or practitioner, the IHA will help you find them!
Become one of our first 100 student or professional Lifetime Members
for unlimited access to all of our benefits at their best value.
Benefits for Equine Professionals
Benefits for Horse Enthusiasts
To help passionate horse lovers around the world achieve their goals, the International Horsemanship Association offers a wide range of educational and community benefits for every budget.
Take online courses with your preferred equine professional and advance your horsemanship knowledge with self study and interactive options.
Go to the IHA ACADEMY> Website!
Learn about important issues involving the equine world from the professionals themselves! Sign up for our newsletter to learn about future discussions.
View our past interviews!
Take a peek at our publication — from educational articles to inspiring stories and more, the IHA Journal is your essential community resource.
Login to read the Journal
Get out your camera and show off your relationship with your horse — the most popular entry each month earns a unique piece of IHA-branded merchandise.
View current and future contests!