Our contests highlight the human-horse relationship and what can be achieved when excellent Horsemanship is the priority. Watch this space for new contests — we'll have a new creative, seasonal, or horsemanship-related theme quarterly.
Winners will receive an IHA ribbon and will be featured in an upcoming issue of the IHA Journal and on our website and social media pages.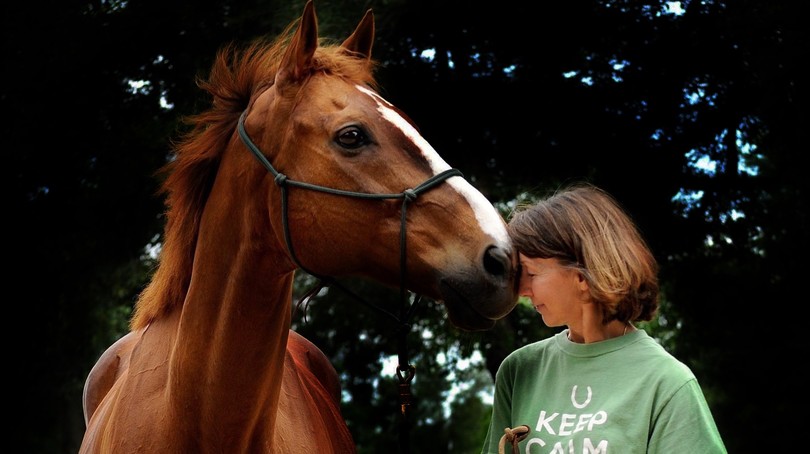 Winter 2020
Share an intimate moment with your horse.

Winner was Terry Vozar's Photo!
"Love goes both ways!"
Click here to view all the other amazing entries!

Spring 2020
Share a liberty photo of your horse.
Winner was Susan Towne's Photo!
Summer 2020
Share a photo of you riding with no hands (bridle or no bridle)!
Congratulations Teagan and Caesar for their winning entry.
Fall 2020
"Beauty of the Season" - Share a trail riding photo of you and your horse.
Entries open October 6th, 2020 and close December 31, 2020.