Joining IHA as a Professional Member
One of the IHA's core missions is to establish a supportive community for like-minded equine professionals. The IHA desires to foster collaboration among colleagues and support individual business goals.
As a professional member, you will immediately enjoy UNLIMITED ACCESS to the IHA ACADEMY software to start creating your own online courses!
Instant Benefits Upon Approval
Promote your business and make finding you easier with our equine specific directory.
The IHA wants the world to know all that you have accomplished in your equine education and career.
Create as many customized online courses as you like and receive 100% of the profit.
Save and store an unlimited number of your training videos.
Connect with your students regularly by posting assignments in the IHA ACADEMY.
Take advantage of test creation and automated grading for easy student accountability.
Award your students with your own personalized course completion certificate.
Don't forget to take advantage of all our other non-professional membership perks like a quarterly copy of the IHA Journal!
Foster a collaborative, supportive community of Horsemanship Professionals
Advertise and celebrate your unique, professional brand
Help you grow your business
Highlight your strengths and accomplishments
Provide additional outlets for your creativity and excellent horsemanship
Share with you a set of standards, tests, and a non-copyrighted language to use for your business if you so desire
Lobby for group benefits such as reduced liability and equine insurance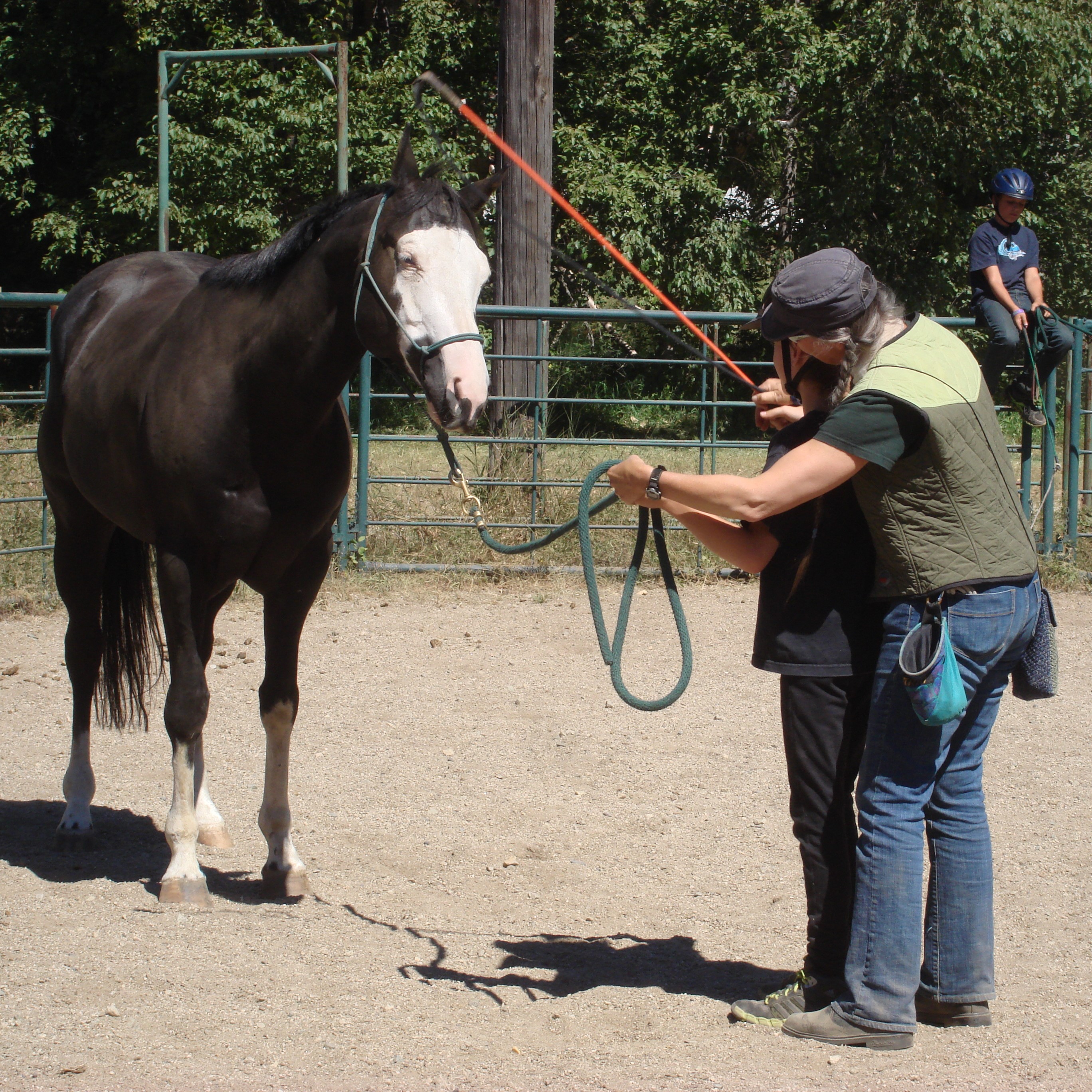 If you are a current professional working in the equine industry and would like to join a collaborative community of colleagues united by their passion for excellent horsemanship, all that is required is:
Submit current professional credentials (noting from which certification program or institution you have received instruction in teaching horsemanship or training horses)*
Sign the IHA Professionals' Code of Ethics
Provide proof of professional liability insurance
Join as an annual Professional or Lifetime Member of the IHA
(optional) donate a video to our IHA Academy for us to promote you!
Limited Time! No Application Fee for Current Professionals! (Savings of $250)

*Some training programs or institutions may not meet all our specific horsemanship criteria and you may be asked to apply as an aspiring professional and provide further information so we may assess your skills accurately. 
No Credentials? No worries!
The IHA welcomes all aspiring professionals!
Click below to see how we can help you on your journey.